I have just stumble across a great little Video Via The Huffington Post.
It shared a remarkable insight to meditation I had not considered before…
I thoroughly recomend daily meditation as you know… well maybe … if you struggle ~
This May Help
I hope you find this as useful As I have
have a great day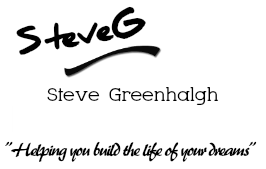 PS have you seen the new Great Offer of A Free Trial SFM Membership
Please check it out here
https://stevegreenhalgh.co.uk/FreeBundle2
I would like to Thank The Huffington Post for the truly great Content they continue to share …
*DISCLAIMER:-
No Results Are Guaranteed. Individual Results Will Vary…The Training, products and business systems we provide are for educational purposes. The Testimonials here are real, however just because others have achieved a certain result, should not be taken or even implied that you will have the same result. There will some people who do make money, and others who do not. Individual results will vary greatly, but will be determined by effort, determination, hard work, and the ability to follow directions.
Steve Greenhalgh T/A BCM Marketing,19 Main Street Worthington, Ashby-de-la-Zouch LE 65 1RQ